Get Cash Now
New Hampshire Payday Loan Laws Are Designed To Protect You

There's a lot to love about New Hampshire. As one of the states that made up the original 13 colonies of Britain, the state played an instrumental role in fighting for American freedom. This allegedly contributed to the coining of the state's infamous motto, "Live Free or Die." These days, New Hampshire's culture of freedom is mostly centered on fresh air, free run of the great outdoors, virtually unlimited access to organic foods and no tax on booze.
One of the few downsides of living in New Hampshire is that residents are not exempt from the economic hardships that plague Americans all across the country. What's worse, cost of living is also higher here than the national average. Cost of living is higher for groceries, housing and utilities in particular. This can make it difficult to stay on top of bills, even when gainfully employed.
To help make ends meet, many people rely on payday loans. These may also be referred to as delayed deposit, deferred presentment loans or cash advance loans. Because of the many laws in place to protect consumers, New Hampshire is one of the best states to secure funding through this route.
Are you considering a payday loan? Keep reading to see what stipulations the state has put in place to ensure delayed deposits offer one of the best solutions available for short-term loan needs.
What Are the Payday Loan Regulations for New Hampshire?
Without a doubt, New Hampshire is one of the most consumer-friendly states for payday loans. Here are some of the regulations that may easily be found on New Hampshire's state website:
Lenders of payday loans must have a Small Loan Lender license issued by the Banking Department.
Lenders are prohibited from collecting advance interest.
Lenders are prohibited from charging "interest on interest" by adding more interest to your outstanding balance.
Interest is the only type of fees or charges that the lender may collect.
There is a $500 cap on principal owed.
Borrowers have until the next business day to cancel the loan by returning the borrowed principal in full to the lender.
This is just the tip of the iceberg. New Hampshire also limits the loan term to 7 to 30 days and has a cap on APR at 36%. Finally, there is a 60-day wait time for residents for taking out each loan and you are entitled to a copy of all payday loan agreements you sign.
What Are a Consumer's Responsibilities When Getting a Payday Loan?
Many of the laws were specifically created to protect you, but consumers have some responsibilities as well. For example, the state reminds borrowers that it is your responsibility to thoroughly evaluate the terms of a payday loan and decide if it is right for you. It's important to ensure you understand these terms before agreeing to the loan. You don't want any surprises after signing the paperwork and receiving funds.
Consumers should also ensure lenders have a Small Loan Lender license. If the lender does not have a license, New Hampshire may take action against the lender for licensing failure. The state cannot render assistance by directly intervening on your behalf if there is a problem with the loan if the lender is not licensed. Always read the contract thoroughly, ensure there are no blank spaces before signing and verify that the lender is licensed.
There are also some important questions you should ask yourself before choosing a payday loan. The first question is whether the loan plus interest is more beneficial than falling behind on current bills. Secondly, it's important to consider whether or not you can afford to repay the loan.
Are There Any Upcoming Changes to Payday Loan Laws?
The state of New Hampshire has not yet announced any new changes to its regulations regarding payday loans. However, to assist with debt management, the Consumer Financial Protection Bureau proposed some new payday loan rules. These may take effect by 2020.
The main focus of these new rules is to require lenders to make better judgments about whether or not consumers are able to repay the loans. For example, when the rules come into effect, lenders will need to have tests in place to see if borrowers can repay the money borrowed while still meeting their other financial obligations.
An additional provision of the CFPB's rules is debit attempt cutoff. Simply put, there will be a limit on how many times a lender can attempt to withdraw money from a customer's account. The current proposal puts a cap at two consecutive attempts.
Why Do Workers In New Hampshire Use Payday Loans?
From organic foods to new mountain climbing gear, there are many reasons people in New Hampshire may find themselves going over budget on occasion. Add the usual problems that could affect anyone, such as an unexpected medical bill, car accident or needing money for rent deposit after moving, and you have a potential recipe for temporary financial hardship.
Lower-income families tend to use payday loans more than any other group of people in America, but middle-income families rely on these as well. With the rising cost of homes and the near normalization of being "house poor" the use of deferred presentment loans may become an increasingly popular solution to cash flow problems over the next few years.
What Makes Snappy Payday Loans Different?
We're working hard to restore the reputation of payday loans, cash advances and other short-term lending services. We believe that all kinds of people should have access to the financial products which can help them to deal with unforeseen expenses even if they have less than exemplary credit records. Unfortunately, the reputation of payday loans in New Hampshire has been marred by less than reputable lenders who prey on the financially vulnerable.
If you've made the informed decision to take out a payday loan you can do so safe in the knowledge that Snappy Payday Loans can help you do so in the safest way possible. Remember we are not a payday lender. Instead we put you in touch with the right payday loans direct lenders in New Hampshire to suit your needs, helping you to make a well informed and zero-obligation decision that's right for you and your household.
How Does the Loan Process Work?
When you apply for payday loans through our website, the process is completely secure and confidential. Our 128-bit encrypted connection transmits your application to our partners without the risk of interception by third parties.
We pride ourselves on our simple, streamlined application process. Most people are approved if they meet the following requirements:
Have an active checking account in good standing
Are a permanent resident or citizen of the United States
Are age 18 or older
Have had a job for at least one month
Can supply a working phone number and email address
What Are the Types of Lenders That Are Available?
You can get payday loans and cash advances in New Hampshire either online or in person. Scores of brick-and-mortar lenders operate in New Hampshire, and some of these lenders also operate online. You can go in person during the lender's business hours or call the lender and begin the process that way. Alternatively, you can fill out an online request form if the lender has one.
Then there are online-only companies such as Snappy Payday Loans. We offer a variety of helpful features:
With our quick service, most loans distributed within one business day.
Loans are deposited right into your bank account.
Lenders are often willing to work with applicants who have bad credit.
You only have fill out a simple online form.
We do not loan you the money, but we use the information you submit to match you with a direct lender (assuming you qualify for a loan). The direct lenders working with us operate by Online Lenders Association best practices. This online option is convenient because you don't have to leave your home and wait in line or wait for a business to open. We process applications on secure servers 24 hours a day, seven days a week.
What Are Some Frequently Asked Questions Other Borrowers Tend To Have?
Here are answers to some of the top concerns that borrowers may have.
How Do I Verify That a Lender Is Properly Licensed?
Visit http://www.nh.gov/ to find a full list of lenders that are licensed to issue loans in New Hampshire. You may also call the Banking Department at 1-800-437-5991.
Can I Qualify for a Loan While Receiving Public Assistance?
It is up to the lender to evaluate your ability to repay the loan. However, because of the Equal Credit Opportunity Act, receiving public assistance should not be used as one of the qualifying factors.
Do I Have to Set Up Automatic Direct Deposit?
Some lenders may provide more attractive interest rates and repayment terms when you set up automatic direct deposit. However, financial institutions cannot make this a mandatory condition of the loan, as per the Electronic Funds Transfer Act.
How Do I File a Formal Complaint Against the Lender?
If you believe the lender has violated the contract you signed or acted contrary to state and federal laws governing pay day loans, file a complaint with the Banking Department in New Hampshire. Note that the lender will receive a copy of the complaint and that you may still be obligated to repay the remaining balance.
What Happens If I Can't Repay the Loan?
If you can't repay the loan, contact your lender immediately to see what provisions can be made. It's also well to note that defaulting on payments is not a criminal offense in New Hampshire. Not only does the state not allow people to be arrested for failure to repay payday loans, but the creditor can not use this to threaten you either. Failure to repay may be reported to the Credit Reporting Agencies, which could have a negative impact on your credit score.
How Do I Show Proof of Income?
In most cases, proof of income is provided by showing paystubs. Some lenders may require paystubs for a longer period than others as proof that you have been gainfully employed for a certain period of time. Every lender is different and may have their own rules regarding this.
Are You Ready to Get Cash Now?
If you want a loan as soon as possible, check out our easy online form. Start the process here, and see if you're matched to a lender. If you don't like the rates or terms proposed, you are under no obligation to accept the offer. It's a win-win situation in which you get to see whether you qualify and what the terms are like.
Kelly Stone - President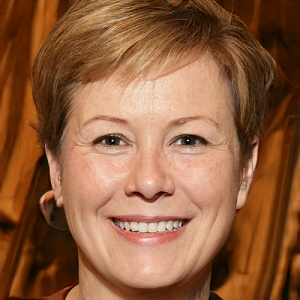 Kelly Stone - President
Kelly is a graduate of Northwestern University's Kellogg School of Management with a Master's Degree in Finance. She began her career in the short-term lending industry in 1996. Starting with one store, she grew the business to over 50 storefronts offering payday loans. As the industry started to shift online, she changed gears and started Snappy Payday Loans, allowing consumers nationwide to apply online for a payday loan. Through relationships and time, Kelly has built a large network of lenders that offer loans that Snappy utilizes today.