Home to the first National Park in the world, the natural environment is one of Montana's most prized asset. From free roaming deer and elk to rare sapphires, this state is rich in natural resources. Needless to say, many people in Montana know how to live off "the fat of the land" and sustain themselves and their communities through hunting, fishing and farming.
Perhaps because of this reliance on natural resources, Montana held strong against the economic recession much better than most other states. Even so, long and harsh winters, sometimes accompanied by winter storms, can make it difficult for people to make a living whether they show up at a corporate office or rely on farmland.
Thankfully, people in Montana are able to rely on payday loans — sometimes called deferred deposits by the state — to help tide them over. The regulations in Montana also make it one of the best places to take out payday loans for people who have no desire to be debt-ridden for long. Here's why.
Montana's Payday Loan laws
Montana has some very strict payday loan laws. Whether or not you consider them consumer-friendly depends on where you are financially and what your financial goals are. For example, the $300 maximum loan amount cap may seem unfavorable for people who need more money, but it does help to keep people out of debt.
Here are some of the other laws Montana has put in place regarding payday loans:
There is a 36% interest APR cap for all payday loans.
Loan terms run from 14 to 31 days.
Rolling over loans is not allowed.
Lenders must have a license to operate in Montana.
Lenders cannot pursue criminal action against borrowers.
The lending amount must meet a $50 minimum value.
Until 2010, Montana was one of the best places in the country to be a payday loan provider. During this time, interest rates allegedly climbed as high as 400%. The new strict laws put an end to this, but did also make it more difficult for people to find payday loans on their own, which is why so many people rely on Snappy Payday Loans to connect them with lenders.
Top Reasons People in Montana Get Payday Loans
For Americans who are doing well financially and have a nest egg saved for emergencies, paying even 36% interest on a loan seems like a bad idea. However, sometimes interest and fees are still much less than the alternative. Here's just some of the many reasons people prefer payday loans.
Survive Emergencies
Unplanned emergencies can pop up at the worst of times. Sometimes, this is right after you've maxed out your credit-worthiness to get a new home. Maybe it happens after you've emptied your savings to purchase a car in cash, so you could live debt-free. In these instances, a payday loan becomes a favorable option even for people who may otherwise be financially stable.
Adjust to a Job Change
When jobs change, pay schedules may change as well. If you were used to receiving a paycheck every week, but will now have to wait two weeks or a month for the next paycheck, you may end up missing some important bills. Payday loans can help to hold you over until you get paid.
Maintain Discretion
Most people have family and friends they may be able to borrow $300 or more dollars from. However, while a lender doesn't ask what you want the money for, family and friends will be curious. Even if they never ask, the fact that you needed to borrow money can change the relationship with them forever, especially if you are unable to pay them back when they need it. Besides, what if this is just a bad time where no one is able to provide the money? You would have exposed your personal financial problems with no funds to show for it.
Recover from Bankruptcy
Bankruptcy remains on your credit report for up to seven years. During this time, some banks won't even let you open a checking or savings account, much less give you a credit card or a loan. The effect of the bankruptcy filing lessens over time, but that depends on how well you monitor your score and keep up with payments.
Missing just one payment can cause your credit score to take a serious hit. Because of this, people may prefer taking out a payday loan to make payments on time than having another negative incident on their credit report.
There Are No Alternatives
While most people are trying to avoid unfavorable alternatives when they take out a payday loan, for some people there are no other alternatives. Maybe they have already maxed out their credit cards and generosity from family and friends. The payday loan may be the only factor standing between them and homelessness.
Consumers' Responsibilities When Getting a Payday Loan
Montana is serious about protecting its residents, but not all responsibilities lie with the lender. As long as the loan terms fall within the state's legal requirements, they are legally binding. Because of this, it's important for residents to evaluate the loan offerings presented to them and decide whether or not this is a good fit for their short-term financial woes.
It should also go without saying that repaying the loan is the consumer's responsibility. Some people may believe that when a credit check is not required for the loan, their credit score may be safe from any harm. This is not the case. If you default on the loan and fail to advise the lender and come to a new agreement, they may choose to report this information to the Credit Bureaus, causing a negative impact on your score.
The Types of Lenders That Are Available
You can get payday loans and cash advances in Montana either online or in person. Scores of brick-and-mortar lenders operate in Montana, and some of these lenders also operate online. You can go in person during the lender's business hours or call the lender and begin the process that way. Alternatively, you can fill out an online request form if the lender has one.
Then there are online-only companies such as Snappy Payday Loans. We offer a variety of helpful features:
With our quick service, most loans distributed within one business day.
Loans are deposited right into your bank account.
Lenders are often willing to work with applicants who have bad credit.
You only have fill out a simple online form.
We do not loan you the money, but we use the information you submit to match you with a direct lender (assuming you qualify for a loan). The direct lenders working with us operate by Online Lenders Association best practices. This online option is convenient because you don't have to leave your home and wait in line or wait for a business to open. We process applications on secure servers 24 hours a day, seven days a week.
What Makes Snappy Payday Loans Different
We're working hard to restore the reputation of payday loans, cash advances and other short-term lending services. We believe that all kinds of people should have access to the financial products which can help them to deal with unforeseen expenses even if they have less than exemplary credit records. Unfortunately, the reputation of payday loans in Montana has been marred by less than reputable lenders who prey on the financially vulnerable.
If you've made the informed decision to take out a payday loan you can do so safe in the knowledge that Snappy Payday Loans can help you do so in the safest way possible. Remember we are not a payday lender. Instead we put you in touch with the right payday loans direct lenders in Montana to suit your needs, helping you to make a well informed and zero-obligation decision that's right for you and your household.
How the Loan Process Works
When you apply for payday loans through our website, the process is completely secure and confidential. Our 128-bit encrypted connection transmits your application to our partners without the risk of interception by third parties.
We pride ourselves on our simple, streamlined application process. Most people are approved if they meet the following requirements:
Have an active checking account in good standing
Are a permanent resident or citizen of the United States
Are age 18 or older
Have had a job for at least one month
Can supply a working phone number and email address
Frequently Asked Questions
Chances are you may have some more questions about securing a payday loan. If so, check out the FAQs below to see if you find the answers you need.
How Quickly Can I Get a Payday Loan?
The usual turnaround time for a payday loan is 1 business day. However, this depends on the lender. Note that banks may also not transfer or show direct deposits over a weekend or on public holidays.
Can I Refinance My Payday Loans?
No, Montana prohibits refinancing, extensions, renewals and rollovers on payday loans. Loans should be paid within their prescribed time.
Can a Lender Make Me Get a New Loan to Repay the First Payday Loan?
No, this is illegal in Montana. If a lender provides a new loan to repay the first loan, it requires that the second loan be interest-free. Naturally, this discourages lenders from providing illegal repayment loans.
Can I Be Charged for Insufficient Funds?
Yes, you can be charged for insufficient funds. Lenders may do this one once and it cannot be more than $30.
What Do I Do If I Can't Repay the Loan?
Even though defaulting on a loan is not a criminal offense, you may be sued in civil court. Because of this, if you're unable to repay your loan for any reason, it's best to inform the lender. Montana requires you to do so in written form in advance.
Is It True That It's Hard to Get a Payday Loan in Montana?
The number of payday loan lenders in Montana have declined since the new regulations in 2010. Because of this, demand may sometimes be more than supply. This is why so many consumers rely on Snappy Payday Loans to find a lender.
Get Cash Now
If you want a loan as soon as possible, check out our easy online form. Start the process here, and see if you're matched to a lender. If you don't like the rates or terms proposed, you are under no obligation to accept the offer. It's a win-win situation in which you get to see whether you qualify and what the terms are like.
Kelly Stone - President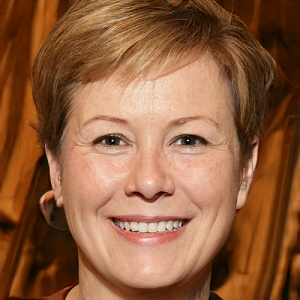 Kelly Stone - President
Kelly is a graduate of Northwestern University's Kellogg School of Management with a Master's Degree in Finance. She began her career in the short-term lending industry in 1996. Starting with one store, she grew the business to over 50 storefronts offering payday loans. As the industry started to shift online, she changed gears and started Snappy Payday Loans, allowing consumers nationwide to apply online for a payday loan. Through relationships and time, Kelly has built a large network of lenders that offer loans that Snappy utilizes today.