Get Cash Now
Payday Loans Offer Financial Assistance to Delaware Residents

Full of historic landmarks, pristine beaches and quaint coastal towns, Delaware has a lot to offer. Residents can spend days visiting museums and picnicking at the beach. They can also enjoy no sales tax and low property taxes, making it an ideal state to live in.
Whether you live in Newark, Dover or Wilmington, sometimes finances can be tight. The cost of living in Delaware, nicknamed The First State, is slightly higher than the national average. People can struggle to pay rent, buy groceries and make bill payments on time. Thankfully, there are payday loans that can help.
Taking out a payday loan sounds risky, but the state has laws and regulations in place that protect residents so you don't have to worry. To be fully informed about the facts and regulations of payday loans, it's important to review the information below so you understand how these loans can help you and how the state protects you. That way, you can make an educated decision about this financial assistance before signing any agreement.
The Types of Lenders Available
You can get payday loans and cash advances in Delaware either online or in person. Scores of brick-and-mortar lenders operate in Delaware, and some of these lenders also operate online. You can go in person during the lender's business hours or call the lender and begin the process that way. Alternatively, you can fill out an online request form if the lender has one.
Then there are online-only companies such as Snappy Payday Loans. We offer a variety of helpful features:
With our quick service, most loans distributed within one business day.
Loans are deposited right into your bank account.
Lenders are often willing to work with applicants who have bad credit.
You only have fill out a simple online form.
We do not loan you the money, but we use the information you submit to match you with a direct lender (assuming you qualify for a loan). The direct lenders working with us operate by Online Lenders Association best practices. This online option is convenient because you don't have to leave your home and wait in line or wait for a business to open. We process applications on secure servers 24 hours a day, seven days a week.
A Quick Guide to Delaware Payday Loans
This quick reference guide is for people who are struggling financially and wondering if a payday loan in Delaware is right for them. Review the quick facts below for a short overview of payday loans:
Only one loan can be borrowed at a time
Four rollovers are permitted for each loan
60 days is the maximum term length
A payday loan cap is set at $1000 per loan
The average APR is 521%
There is no limit on finance charges
Protections Offered By the State
While Delaware does not have strict payday loan regulations like other states, there are still laws in place that protect borrowers. These regulations protect residents from over-borrowing and working with fraudulent lending companies.
In 2012, a database was created by the state to collect the information of residents who take out payday loans. Lenders then check this database before lending any money to a borrower to make sure past loans are paid in full and that the resident has not gone over the yearly borrowing amount.
An additional protective measure required by the state is a borrower's fingerprint along with the signature on loan documents. This is to help reduce the number of fraud cases and prevent dishonest lenders from operating and taking advantage of residents. Since it was introduced in 2010, the number of fraud cases has gone down by 60%.
The laws may seem lax to some people, but they are in place to protect residents as much as possible without restricting the financial assistance lenders provide. This way, lenders can provide the money residents need when finances become tight.
Important Payday Loan Statistics for Delaware
Delaware raised the loan amount cap from $500 up to $1000 to allow residents to borrow more money. These loans must be repaid within 60 days.
Interest rates and finance charges have no set limit. As such, the lenders determine these fees. Currently, there is no legislation in place to set a cap on these fees. That being said, the average APR is 521%.
A borrower is not allowed to take out more than five loans within a 12-month period. The maximum limit on one loan is $1000 and you may not take out another loan until the first one is fully repaid. Delaware allows residents up to four rollovers to help repay the loan. If a borrower fails to repay the loan, they may be responsible for the legal fees in the event of a court trial plus the full repayment of the loan and any fees set forth by the lender.
How the Loan Process Works
When you apply for payday loans through our website, the process is completely secure and confidential. Our 128-bit encrypted connection transmits your application to our partners without the risk of interception by third parties.
We pride ourselves on our simple, streamlined application process. Most people are approved if they meet the following requirements:
Have an active checking account in good standing
Are a permanent resident or citizen of the United States
Are age 18 or older
Have had a job for at least one month
Can supply a working phone number and email address
New Laws Coming Into Effect
The regulation and laws governing payday loans in Delaware are more relaxed than in other states. There have been many attempts to tighten the regulations. However, these attempts have been mostly unsuccessful, which is why the laws have not changed since 2012.
The largest changes happened in 2012 when a database was introduced to track payday loan activities and ensure residents do not take out more than one loan at a time or more than five in a 12-month period. This is also the year when the short-term loan limit was raised to $1000.
While not many changes have been made to the laws, there is a new law that is expected to come fully into effect in November of 2020. Set out by the Consumer Finance Protection Bureau, this new rule is aimed at stopping debt traps. To do this, lenders will be required to determine a borrower's ability to pay back the loan before lending any money. The new rule also enforces a payoff option to allow borrowers more time and different options to repay loans.
Borrowers in Delaware have the responsibility to fully understand the regulations put in place by the state and the terms set forth by the lender before signing any loan agreement. It's also important to stay updated on the changes that are coming to payday loans, such as the new law to stop debt traps. In order to keep your debt down to a minimum, the best practice is to only borrow the amount you need and to pay it off as soon as possible.
The Various Reasons Why Delaware Residents Use Payday Loans
It is no surprise that things are becoming more expensive as time goes on. Money doesn't last as long as it used to and some residents feel it more than others.
People in Delaware can take out loans for a variety of reasons, including rent, mortgage payments, medical expenses and groceries. Whether you need a short-term loan to help cover the bills or a little extra cash for an unexpected car repair, payday loans can help.
Common Questions Delaware Residents Ask
What If I Have a Problem With My Loan?
Problems with payday loans generally fall into two categories. The first thing to do if you have a problem is to contact the lender directly and ask for help to solve the problem. If your problem involves the behavior or services of a lender you can file a complaint with the Delaware Office of the State Bank Commissioner.
The second problem involves repayment. If you are having difficulty repaying the loan, just remember that you cannot take out a new one until the first has been paid off. If this is the case, you can use the four rollovers allowed to repay the loan within the 60-day timeframe until you have the funds necessary to repay the loan in full.
Are These Loans for Senior Citizens?
Coastal living is perfect for retirees after a long career of work, and Delaware has that in spades. Plus, Delaware is one of the few states that does not tax social security benefits, making it a retiree-friendly place to live.
However, no longer working can put a strain on your finances. Senior citizens struggle financially on some occasions, making them wonder if a payday loan can solve their problem. The short answer is, yes, senior citizens can take out payday loans.
Before you go to a lender and sign a loan agreement, you should be aware of other options available to you. For more information regarding services for senior citizens, contact Delaware's Division of Services for Aging and Adults with Physical Disabilities. There may be organizations that can help you without you having to take out a loan in your retirement.
What makes Snappy Payday Loans different?
We're working hard to restore the reputation of payday loans, cash advances and other short term lending services. We believe that all kinds of people should have access to the financial products which can help them to deal with unforeseen expenses even if they have less than exemplary credit records. Unfortunately, the reputation of payday loans in Delaware has been marred by less than reputable lenders who prey on the financially vulnerable.
If you've made the informed decision to take out a payday loan you can do so safe in the knowledge that Snappy Payday Loans can help you do so in the safest way possible. Remember we are not a payday lender. Instead we put you in touch with the right payday loans direct lenders in Delaware to suit your needs, helping you to make a well informed and zero-obligation decision that's right for you and your household.
Get Cash Now
If you want a loan as soon as possible, check out our easy online form. Start the process here, and see if you're matched to a lender. If you don't like the rates or terms proposed, you are under no obligation to accept the offer. It's a win-win situation in which you get to see whether you qualify and what the terms are like.
Kelly Stone - President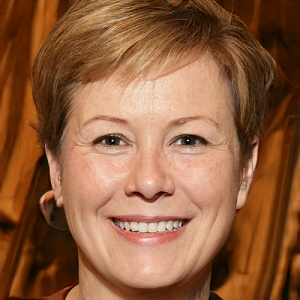 Kelly Stone - President
Kelly is a graduate of Northwestern University's Kellogg School of Management with a Master's Degree in Finance. She began her career in the short-term lending industry in 1996. Starting with one store, she grew the business to over 50 storefronts offering payday loans. As the industry started to shift online, she changed gears and started Snappy Payday Loans, allowing consumers nationwide to apply online for a payday loan. Through relationships and time, Kelly has built a large network of lenders that offer loans that Snappy utilizes today.