From the beautiful beaches across the Great Lakes to the bustling cities of Detroit, Grand Rapids, Ann Arbor and Traverse City, Michigan has a range of wonderful outdoor activities and culture centers that make it an excellent state to call home. Whether you're a long-term resident of Michigan or just moved to the area, find out today how you can use payday loans to secure the financing you need for your everyday expenses.
Because of the diverse landscape, thriving cities and range of excellent vacation spots, Michigan is a great vacation spot or place to call home. Affordable housing throughout the state makes it easy to rent or buy a home if you're planning on relocating to this northern state.
However, Michigan still hasn't fully recovered from economic hardship. From lower-than-average household income to slightly higher levels of unemployment, many Michigan residents struggle to make important monthly payments on time. Whether you're trying to save enough money to afford rent or hoping to avoid a late credit card payment, consider a payday loan.
Payday loans offer many residents relief from financial hardship. These dynamic loans allow residents all across the Great Lakes state to enjoy the cash they need before payday. Use this guide to understand the regulations, loan information and loan options available to you when searching for Michigan payday loans.
Important Statistics for Your Michigan Payday Loans
Here are a few essential statistics to understand before choosing a payday loan. If you're considering a payday loan, use this information to determine whether a loan is right for you:
Maximum loan: $600
Loan term: between 7 and 31 days
Fees and charges: 15% first $100, 14% second $100, etc.
Rollovers permitted: no rollovers permitted
Cooling off period: no amount specified
Maximum service fees: $76 for $600 loan
These facts and figures are subject to change as Michigan laws change. Many of these statistics are state-specific, so new arrivals in the state may not receive the same payday loans they received in other states.
Why Take Out Payday Loans in Michigan?
Unexpected expenses, looming deadlines and unusually high utility bills can make it difficult to afford all your monthly payments. Don't let a few extra expenses cause you to overdraw your account, miss a payment or overcharge your credit card.
With payday loans, you can receive the money you need quickly. A low-income or middle-income household can a payday loan to receive money quickly and make payments before they're too late.
Payday loans can also be a convenient alternative. These flexible loans can allow you to make the essential purchases you need, when you need them. Waiting for payday can cause interest to accumulate, sales to end or bills to become overdue. While individual lenders may offer certain promotions or teaser rates, many of the terms and conditions of payday loans are set by state law. This helps you navigate the range of financial options available to you as you search for the best payday lender in your area.
While payday loans come with higher interest rates than traditional bank loans, they are far easier to apply for. A payday loan doesn't require lengthy applications, strong credit history or large loan amounts. If you just need a few hundred dollars before the end of the week or end of the month, a payday loan is a great way to get the cash you need before you're paid.
What Makes Snappy Payday Loans Different?
We're working hard to restore the reputation of payday loans, cash advances and other short term lending services. We believe that all kinds of people should have access to the financial products which can help them to deal with unforeseen expenses even if they have less than exemplary credit records. Unfortunately, the reputation of payday loans in Michigan has been marred by less than reputable lenders who prey on the financially vulnerable.
If you've made the informed decision to take out a payday loan you can do so safe in the knowledge that Snappy Payday Loans can help you do so in the safest way possible. Remember we are not a payday lender. Instead we put you in touch with the right payday loans direct lenders in Michigan to suit your needs, helping you to make a well informed and zero-obligation decision that's right for you and your household.
Regulations for Payday Loans in Michigan
The current maximum payday loan in Michigan is $600. Depending on the length of your loan and the amount you take out, your interest rate and APR can change. Here are two examples to understand how loan amounts, limits and lengths can affect the APR.
A loan of $100 can be taken for a 7-day, 14-day or a 31-day loan. A 7-day, $100 payday loan has an APR of 782%. If you decided to take out a $100 loan for up to 14 days, the APR is 391%. The maximum length available for a $100 payday loan is 31 days, which comes with a 177% APR.
However, if you take out the maximum loan amount of $600, it can affect the APR of each length of loan. A full $600 payday loan taken out for 7 days has an APR of 660%. Taken for 14 days, the same amount comes with an APR of 330%. However, if you need to maximize both the amount and term of your payday loan, a $600 loan for 31 days has an APR of 149%.
Because Michigan law doesn't stipulate a minimum cooling-off period, be sure to ask about any available cooling-off period availability in your area. These periods are designed to offer a no-questions-asked way for you to cancel your payday loan if you feel it will no longer offer the terms you need.
You'll also need to determine whether a grace period applies to your loan. While not required by Michigan law, some states require payday loans to come with a grace period that allows you to pay the loan back with no additional charges.
Laws & Rights for Payday Loans
Michigan law requires that no excessive service fees or other hidden fees be applied to your loan. Because of this, the maximum payday loan service fee for a $100 loan is $15. A payday loan of $600 can have service fees up to $76.
Many Michigan payday loan laws are put in place to help protect you from excessive debt, hidden fees or entering unfair agreements. Not only are your payday loans limited to $600, but you can't take out more than one payday loan.
Michigan has a database that payday lenders are required to use to ensure that no individual can take out more than one loan. These laws have been put in place to protect you, the borrower, from taking out excessive amounts of debt that you may not be able to pay back.
Don't become buried in debt by using credit cards, large bank loans or other forms of financing that may require more extensive commitments. Payday loans are convenient, flexible and provide the short-term financing you need to dig yourself out of a downward spiral. Get back on top of your finances today by enjoying these small, short-term loans.
How the Loan Process Works
When you apply for payday loans through our website, the process is completely secure and confidential. Our 128-bit encrypted connection transmits your application to our partners without the risk of interception by third parties.
We pride ourselves on our simple, streamlined application process. Most people are approved if they meet the following requirements:
Have an active checking account in good standing
Are a permanent resident or citizen of the United States
Are age 18 or older
Have had a job for at least one month
Can supply a working phone number and email address
The Types of Lenders Available
You can get payday loans and cash advances in Michigan either online or in person. Scores of brick-and-mortar lenders operate in Michigan, and some of these lenders also operate online. You can go in person during the lender's business hours or call the lender and begin the process that way. Alternatively, you can fill out an online request form if the lender has one.
Then there are online-only companies such as Snappy Payday Loans. We offer a variety of helpful features:
With our quick service, most loans distributed within one business day.
Loans are deposited right into your bank account.
Lenders are often willing to work with applicants who have bad credit.
You only have to fill out a simple online form.
We do not loan you the money, but we use the information you submit to match you with a direct lender (assuming you qualify for a loan). The direct lenders working with us operate by Online Lenders Association best practices. This online option is convenient because you don't have to leave your home and wait in line or wait for a business to open. We process applications on secure servers 24 hours a day, seven days a week.
Get Cash Now
If you want a loan as soon as possible, check out our easy online form. Start the process here, and see if you're matched to a lender. If you don't like the rates or terms proposed, you are under no obligation to accept the offer. It's a win-win situation in which you get to see whether you qualify and what the terms are like.
Frequently Asked Questions
How Can I Report an Issue With My Loan?
Don't wait to receive assistance with any payday loan issue. If your loan comes with a grace period, it's essential that you cancel the loan during the grace period. Failure to do so could result in additional fines or fees. Contact the Michigan Department of Insurance and Financial Services if you believe your payday lender is behaving unethically. Otherwise, you can contact your payday loan provider for any questions about the terms and conditions of your loan.
Can Senior Citizens Apply?
Senior Michigan residents are eligible for payday loans. Whether you're still in the workforce or using a payday loan for your Social Security income, the same terms and conditions can still apply. Payday loans are a great way to pay for any sudden expenses that may come up as you age. Don't wait around for your Social Security check or take out too much of your savings for routine expenses or one-time purchases.
Kelly Stone - President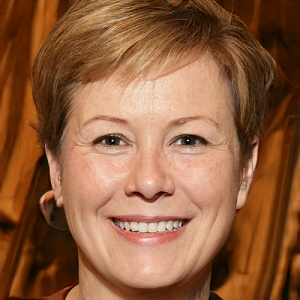 Kelly Stone - President
Kelly is a graduate of Northwestern University's Kellogg School of Management with a Master's Degree in Finance. She began her career in the short-term lending industry in 1996. Starting with one store, she grew the business to over 50 storefronts offering payday loans. As the industry started to shift online, she changed gears and started Snappy Payday Loans, allowing consumers nationwide to apply online for a payday loan. Through relationships and time, Kelly has built a large network of lenders that offer loans that Snappy utilizes today.