Get Cash Now
Kentucky Payday Loans Give Consumers More Choices

In the bluegrass state of Kentucky, payday loans are an option for consumers. Kentucky is known for a vibrant horse racing industry, rolling green hills, bourbon distilleries and southern style fried chicken. It has several large cities where much of its population resides, including Frankfort, Louisville, Bowling Green and Lexington.
Living in Kentucky makes financial sense because of how inexpensive most costs are compared to the rest of the country. Buying or renting a home in Kentucky is relatively cheap and leaves people with more disposable income. Transportation, groceries and utilities are getting more expensive, making the need for payday loans increase in certain parts of Kentucky. People in Kentucky may also earn a little less than someone living in a major metropolitan area, making paychecks not go as far.
Here are some important things to know about payday loan lenders and borrowers in Kentucky.
Facts About Payday Loans in Kentucky
In Kentucky, there are laws regulating these loans. These laws have been put into place to help protect consumers. Here are the basic details about how payday loans work in Kentucky:
Maximum amount for payday loans: $500
Loan term length: 14-60 days
Rollovers Permitted: No
Fees and finance charges: $15 per each $100 and an additional $1 database fee
Finance charge on a 14-day loan of $100: $17.65
APR on a 14-day loan of $100: 459%
Maximum number of loans allowed at one time: Two (Total of loans cannot be more than $500)
Collection fee: One fee can be added on if it is disclosed in the paperwork
Cooling off period: None
Criminal action: Not permitted
More Information About Kentucky Payday Loans
Kentucky borrowers cannot borrow more than $500. They can have up to two loans outstanding at once, but the sum of both loans cannot be more than $500. Rollovers are not allowed in Kentucky for payday lending, and lenders aren't allowed to consolidate or refinance a loan.
Loans are made for terms between 14 and 60 days, and a one-time collection fee may be tacked onto the loan if repayment isn't met at the given time. If the borrower fails to repay, Kentucky payday lenders are not allowed to criminally prosecute to get their money back.
If someone borrows $100 on a 14-day loan term, an additional $17.65 may be added on as a finance charge. Kentucky has a maximum interest rate of 459% APR for payday loans.
Payday loan operators can only be found in check cashing businesses in Kentucky. Any other business that wants to be a payday lender is not permitted to get a license in this state. In larger cities, such as Louisville and Bowling Green, there may be many different check cashing businesses congregated in one area, giving consumers more choices for their lender.
Benefits of Using Payday Loans
For someone who may be a little short on cash and in between paychecks, a payday loan is a solution to helping make sure bills are paid. Payday loan borrowers are mostly lower income people, but some middle income earners also use payday loans every once in a while. Payday loans don't require strong credit scores and can be applied for and taken out with a quick turnaround time unlike other types of credit, such as credit cards or bank loans.
If a big bill comes your way that you didn't expect, like a pricey doctor's visit, a home repair bill or the cost of fixing your car, payday loans can help bridge the gap between your next paycheck and keep you going. For people who don't have many other options for lending, this can be a good opportunity.
Payday loans are also connected to your paycheck. Lenders usually don't allow borrowers to get more than their typical paycheck, making it a reasonable option for repayment instead of a serious hardship. If you manage your money effectively and only take out payday loans on a limited basis, they can be repaid quickly and easily.
What makes Snappy Payday Loans different?
We're working hard to restore the reputation of payday loans, cash advances and other short term lending services. We believe that all kinds of people should have access to the financial products which can help them to deal with unforeseen expenses even if they have less than exemplary credit records. Unfortunately, the reputation of payday loans in Kentucky has been marred by less than reputable lenders who prey on the financially vulnerable.
If you've made the informed decision to take out a payday loan you can do so safe in the knowledge that Snappy Payday Loans can help you do so in the safest way possible. Remember we are not a payday lender. Instead we put you in touch with the right payday loans direct lenders in Kentucky to suit your needs, helping you to make a well informed and zero-obligation decision that's right for you and your household.
How Consumers Are Protected in Kentucky
Consumer protection for people getting payday loans in Kentucky has always been an important thing. Lawmakers and consumer advocates have worked to make the payday loan industry better equipped to help consumers make smarter financial choices. Kentucky has created a special database online, called the Kentucky Deferred Presentment Transaction System, to help borrowers track the status of their loan and find details in an organized and convenient record system.
Protections for consumers in this business began in 1992 when Kentucky passed a law regulating check cashing businesses. Since then, all check cashing business had to be licensed by the state in order to operate and conduct payday loan transactions. At that point, check cashing businesses were allowed to charge additional fees on top of the loan as an extra charge.
By 1998, the state mandated lower fees for payday loans and check cashing operations, capping the fee to $15 for every $100. Other businesses, deferred deposit companies, in the industry also opened and had to follow the same legal regulations as the check cashing operations.
In 2006, payday loan operators all had to follow the new regulations regarding lending to military service members. If a loan was taken out by a military member, there were stricter guidelines. These guidelines were not passed by Kentucky lawmakers but by the federal government. Basically, military members could not be charged an APR of more than 36%. They weren't allowed to have their wages garnished if they didn't repay on the schedule that the lender agreed to. Additionally, if a military member was deployed, the loan repayment could be deferred or frozen.
2009 saw some new regulations as well as a serious overhaul of how licenses were given out for payday loan operators. After this year, loan operators were limited to having two loans out at a time per borrower, with a $500 limit on the total of both loans. State lawmakers also decided to stop giving out new payday loan licenses for 10 years, beginning on July 1st. This would help the industry be more focused on better customer service practices.
2019 Update for Kentucky Payday Loans
Since 2009, the state has attempted to tighten the regulations on payday lenders even more. The new online database system for lenders and consumers to start using was created in 2010. The federal government also helped make payday loans a little more consumer friendly with new regulations that start in 2020. For all states, lenders must be better at making sure borrowers are capable of paying back the loan in a reasonable manner. The number of consecutive loans has also been capped at three.
Kentucky state lawmakers also attempted to put even more rules on the industry because of concern about how they impact low-income consumers. In 2014, the lawmakers tried to pass a strict bill governing the industry, but they were unsuccessful. A 2018 law to cap interest for everyone at 36% also failed to make it through the legislative process.
Finally, in March of 2019, lawmakers and the governor of Kentucky worked together to effectively ban all new payday loan business licenses. Deferred deposit businesses and check cashing operations are not allowed to use the same type of license anymore. This means, over time, the payday loan industry in Kentucky will eventually go extinct. Current operators will be able to lend to new borrowers, but any new businesses will not be allowed to get a license. This bill goes into effect starting in July 2019.
How the Loan Process Works
When you apply for payday loans through our website, the process is completely secure and confidential. Our 128-bit encrypted connection transmits your application to our partners without the risk of interception by third parties.
We pride ourselves on our simple, streamlined application process. Most people are approved if they meet the following requirements:
Have an active checking account in good standing
Are a permanent resident or citizen of the United States
Are age 18 or older
Have had a job for at least one month
Can supply a working phone number and email address
The Types of Lenders Available
You can get payday loans and cash advances in Kentucky either online or in person. Scores of brick-and-mortar lenders operate in Kentucky, and some of these lenders also operate online. You can go in person during the lender's business hours or call the lender and begin the process that way. Alternatively, you can fill out an online request form if the lender has one.
Then there are online-only companies such as Snappy Payday Loans. We offer a variety of helpful features:
With our quick service, most loans distributed within one business day.
Loans are deposited right into your bank account.
Lenders are often willing to work with applicants who have bad credit.
You only have to fill out a simple online form.
We do not loan you the money, but we use the information you submit to match you with a direct lender (assuming you qualify for a loan). The direct lenders working with us operate by Online Lenders Association best practices. This online option is convenient because you don't have to leave your home and wait in line or wait for a business to open. We process applications on secure servers 24 hours a day, seven days a week.
Get Cash Now
If you want a loan as soon as possible, check out our easy online form. Start the process here, and see if you're matched to a lender. If you don't like the rates or terms proposed, you are under no obligation to accept the offer. It's a win-win situation in which you get to see whether you qualify and what the terms are like.
Kelly Stone - President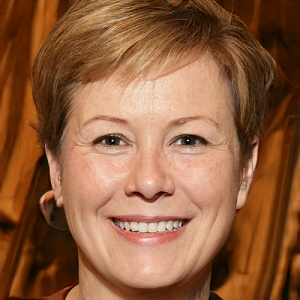 Kelly Stone - President
Kelly is a graduate of Northwestern University's Kellogg School of Management with a Master's Degree in Finance. She began her career in the short-term lending industry in 1996. Starting with one store, she grew the business to over 50 storefronts offering payday loans. As the industry started to shift online, she changed gears and started Snappy Payday Loans, allowing consumers nationwide to apply online for a payday loan. Through relationships and time, Kelly has built a large network of lenders that offer loans that Snappy utilizes today.